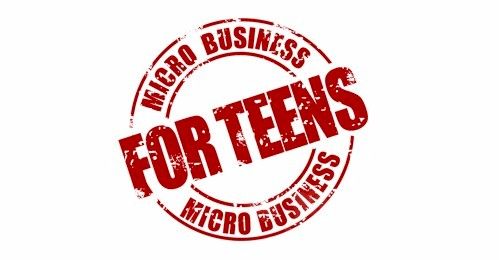 Summer is right around the corner, and Karate Kid is brushing up on his lawn mowing and yard work skills!
He's hoping to earn a little bit of extra money over the summer mowing and doing yard work around the neighborhood. This is something he's been plotting and planning for several years, and this year his dad has finally said he thinks he's old enough.
To really do things right he needs to have more than just yard work skills though! He needs to know how to get the word out about his services, decide what he should charge, keep records, and more. That's where the Micro Business for Teens course comes in. When I had a chance to review this program, I thought it would be a good thing for Karate Kid (13) to work through as he makes his plans.
Carol Topp, a CPA, wrote Micro Business for Teens to help teens start and manage a small business while still keeping up with homework, sports, family and friends. It's designed to be a self-teaching course for teens to work through independently, although it also works well in a group setting too, and there's a free downloadable teacher's guide available.
We received three ebooks:
The program is straightforward: read a chapter, then do the corresponding pages in the accompanying workbook. There are no bells and whistles here, but the books and workbook are nicely laid out and readable. Boxes scattered throughout the text have short anecdotes about real-life teens running their own businesses. I began Karate Kid at the very beginning, assigning him a couple of chapters a week.
After the first week, I ended up allowing him to skip forward to Chapter Four of the first book, on writing a business plan, since he already knows what he wants to do. After reading the chapter, the workbook walked him through writing his own business, marketing, and financial plan, and encouraged him to share the marketing plan with family and friends and ask, "Would you buy from me? How much would you pay?" Later chapters go into further detail about marketing, customer service, record keeping, time management, legal issues, and more.
Reading through the books and working through parts of the workbook have been good preparation for Karate Kid! At times it's a bit of information overload for a kid just wanting to run a simple lawn business with a handful of neighborhood clients, but we've been able to skim through and zero in on the parts that are most applicable to his situation.
I really appreciate how it's walked him step by step in thinking through and planning how he wants to do things, instead of just pulling out the lawnmower and knocking on doors. He has a plan, simple though it may be, and I think that's fantastic! 
The information is quite thorough and the ground covered in these little books is extensive. There's detailed financial and record-keeping advice, and no topic left uncovered. An older teen, or even an enterprising adult (maybe a stay-at-home-mom?) would find just about everything they need to know to start a small business from home here.
If you have a junior high or high school aged student with an entrepreneurial bent, you may want to check this program out! It could be just the guidance and encouragement they need to stretch their wings!
Micro Business for Teens has a suggested age range of 10-18, and is available in either PDF form ($4.95 for each book/$9.95 workbook) or print versions ($9.95 per book/$14.95 workbook).
Do you have teens? How do they earn extra cash over the summer?