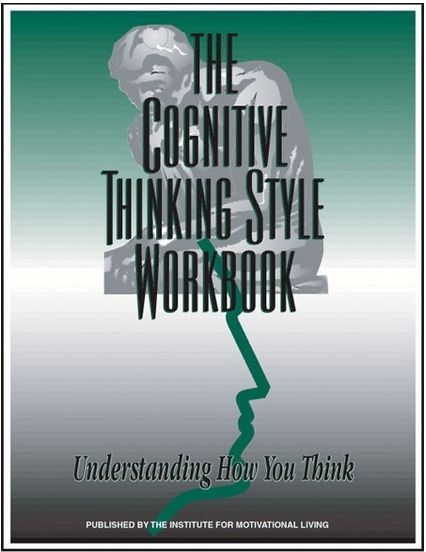 I'll be honest, these type of assessments don't usually really excite me. I think observing your child in day to day life and various  situations gives more insight than many of these tests. But when I received a copy of The Cognitive Thinking Style Workbook: Understanding How You Think from PeopleKeys to use with Karate Kid (12) recently, I was pleasantly surprised! 
This workbook is one of six that's part of the StudentKeys program, which is designed to be a simple and practical way for students to become more familiar with their strengths and natural preferences in areas of personality, learning, thinking, motivation, career choice, and goal setting.
Even though the main target of the program is high school students, Karate Kid had no problem using the workbook and taking the assessment himself. The directions are clear and easy to follow, and the layout is organized and pleasant to look at.
The assessment is based on the "LITE" model, which categorizes thinking characteristics into four patterns or "styles":
Literal Thinkers
Intuitive Thinkers
Theoretical Thinkers
Experiential Thinkers
As the workbook explains, we are all motivated to learn in different ways and respond to different instructional methods. Understanding our own patterns and preferences helps us understand how we learn best and equips us to take practical steps to create the best learning environment for our personality.
The student is guided through a simple profile, in which they're asked to rate four statements from 1-4 with 1 being least like them and 4 being most like them. After going through the eight sets of statements, they tally their scores and graph them to see which thinking style they fall into, and circle their two most dominant styles.
Next, the styles and their characteristics are shown in "at a glance" type charts, then the rest of the workbook explores each of the four styles further, using a two-page spread for each one. The general characteristics, where each excels and is limited in thinking, and how each works in a group and alone are explained.
At the end of the workbook, tips to improve learning for each style are listed, and it closes with a two-page "wrap up" that asks the student to evaluate themselves in light of what they've learned.
Karate Kid was less than enthusiastic when I asked him to take the assessment, but he quickly became interested and really enjoyed completing it! The actual profile only took about ten minutes to complete and graph, then he spent another twenty or thirty going through the rest of the material.
We were both surprised by his dominant style, which ended up being experiential thinker. I had pegged him as a literal thinker, and he agreed, but he scored just slightly higher in experiential. After reading through the characteristics, it does fit him well, although he definitely has strong leanings toward literal also.
He really enjoyed the conversational style and graphic format of the workbook, and I love that it's written to the student and encourages them to take ownership and be proactive to figure out how they learn best and what steps they need to take to optimize their study habits and education. Now that I've seen it, I'd love to have the Dancer take it too, and wouldn't mind having both older kids work through all six workbooks in the program.
I really do think The Cognitive Thinking Style Workbook is a valuable tool for students and their parents and/or teachers. Especially for homeschoolers, who can use the insights to tailor our plans to each student's strength and optimize their learning experience. It also helps students understand their own thinking processes so they can work with their own God-given natural inclinations and develop good habits and study skills.
The Cognitive Thinking Style Workbook is available for $13.00 alone, or can be purchased as part of the StudentKeys complete set.
Be sure to visit the Schoolhouse Review Crew blog to read what others thought of this and several other assessments offered by PeopleKeys.