It's been a month since we've changed our eating habits to a completely "traditional foods" diet, so I wanted to update on the differences we've noticed.
Granted, the changes for us weren't as drastic as for someone coming from a "SAD" (Standard American Diet), but it's still interesting to see the effects!
The main changes have been:
Switching from just fresh-ground whole grains to only soaked, sprouted or fermented grains, and eliminating the few refined grains we were still letting slip in (mainly from the few prepackaged foods we still occasionally purchased).
Eliminating conventional dairy. We've been purchasing and using raw milk for several years, but still used other conventional dairy products like cheese, sour cream, etc. We've cut all those out and have been using only raw dairy products.
Eliminating all vegetable oils. We've only cooked with olive and coconut oil for a number of years, but a few were still getting by, mainly in the few chips and crackers that we were still purchasing.
Eliminating the refined sugars we were letting get by. We keep only sucanat, honey, and maple syrup to cook with, but were allowing candy and other refined items to creep in more often than we should.
So, we've been eating lots of coconut oil, butter, and cream these last few weeks! We've had plenty of homebaked goodies, mostly sourdough as I experiment with my new starter. We've also been making and consuming a lot of chicken stock and have been drinking water kefir every day. We've enjoyed fried onion rings, several flavors of homemade ice cream, pancakes, pastas with cream sauce, and much more.
And yet, my husband and I have both lost weight! I've lost about four pounds and he's lost over ten! My small eczema flare-ups have been less severe and I haven't had to use any prescription cream on them, and my skin is clearer than it's ever been. Karate Kid hasn't had any stomachaches or "shaky" spells when he gets hungry and my husband's digestive issues have disappeared. We've all noticed that we have more energy and sleep better at night, and my older kids have commented on how yucky they felt after eating too much "junk food" at a Superbowl party.

It's amazing what a difference these relatively small changes have made, and how much easier they've been to implement than I thought they would be! Not to mention, with the elimination of the last few convenience-type foods we were still sometimes buying, my grocery budget is under control better than it's been in months. And the whole family is loving it! There have been a few dishes that were less than favorites for one or two of the kids, but no total bombs, and several that they absolutely beg to have again (ice cream, egg drop soup, and English muffins come to mind)! No one is missing the items we've eliminated…we're too busy enjoying the even better stuff we've been replacing it with!
So what have I been up to in the kitchen the last couple of weeks?
Water Kefir
We've got a great routine down with our water kefir now! I keep a half gallon jar brewing each day, with another batch being flavored, so we always have two or three flavors available. Everyone, from the adults right down to Monkey Boy, is loving this fizzy drink! The favorites have been blackberry (made from some we had in the freezer from our last pick-your-own trip), blueberry, and peach mango. We've tried several other flavors and they've all been good.
I also really think the daily intake of this stuff with all the probiotics saved Karate Kid and I from a nasty stomach bug this week. There's been a bad one going around, and we both started feeling bad a few evenings ago. I rarely get those bugs, but when I do, I usually end up dehydrated in the ER. They hit me hard! Well, we both spent a good part of the night with nausea, stomach cramps, and chills, and Karate Kid was sick once, but that was it. My hunch is that the water kefir made a big difference in our ability to fend this bug off!
Sourdough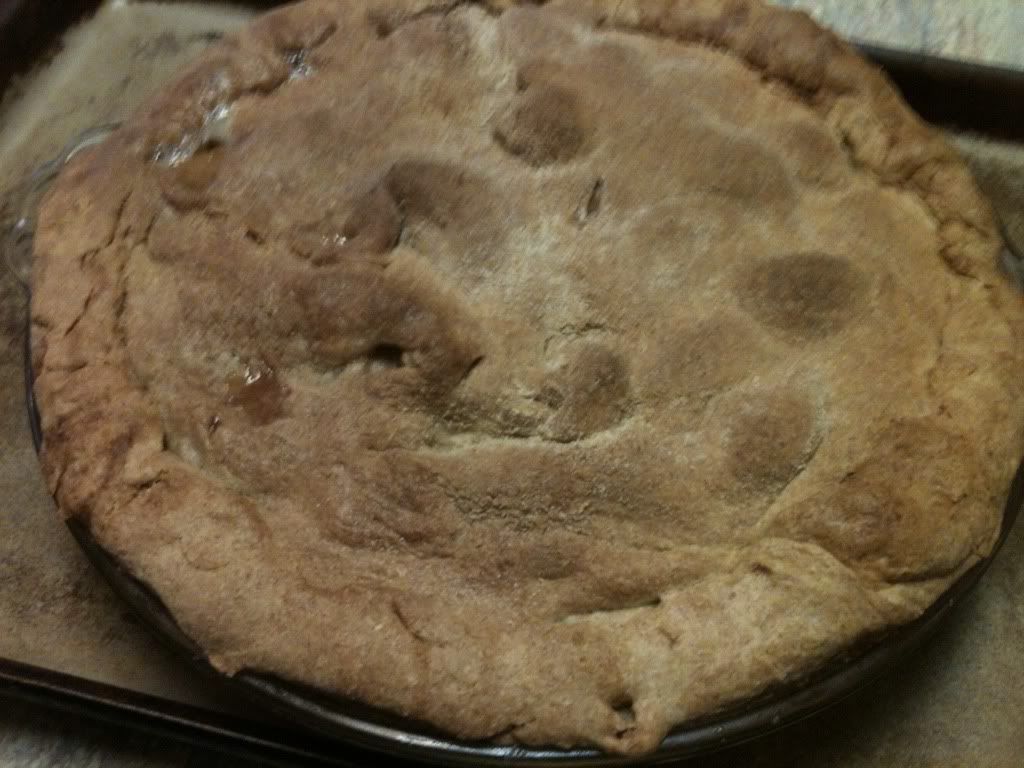 Oh my goodness! Who knew you could do so much with sourdough?! I certainly didn't! Bread and pancakes, sure, but that's about all I knew! I'm working my way through the GNOWFGLINS course on sourdough and I'm simply amazed at it's versatility! Here's just a sampling of what I've made in the last couple of weeks:
sourdough battered onion rings
crepes
pie crust
the most amazing English muffins I've ever had (Which I'm nearly certain will be replacing my everyday sandwich bread from now on!)
I know I'm forgetting some…
This week I'll be making a chocolate cake, and I'm working on trying to convert some of my favorite recipes to work with my sourdough starter. I've always put off soaking all my grains because it seemed overwhelming, but actually working with sourdough makes me think it's entirely possible to make nearly any baked good we might want or need with all the health benefits and no more hassle than using unsoaked flour.
I'll check back in soon and report on what else I've tried.
What's been going on in your kitchen lately?
Linked with Real Food Wednesday and Simple Lives Thursday.